419 Racing Taking Points Lead Into Endurance Finale
Posted September 16th, 2020 at 9:20 pmNo Comments Yet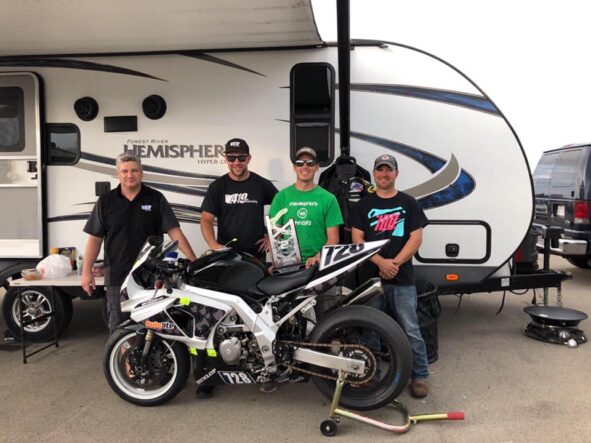 After the recent endurance race at Nelson Ledges, the engine was making some suspect noises… after some inspection, the team saw a few things they didn't like and decided to do a quick swap to the backup, just before loading the trailer!
The 419 endurance team kept the podium streak alive with a 2nd place this past weekend in Pittsburgh! SWG Motorsports Matt Fager, and 419's own Eden held down the pit duties to near perfection and kept us on track.
The BD Racing supplied Vesrah brake pads were mint for this hard braking track. The Autolite Spark Plugs helped kept the Copoulos built engine running strong!
We will wrap up the endurance season at the GNF in October at Barber! See everyone there!
Nobody Cares
UA-191672023-1