Racing at the Historic Indianapolis Motor Speedway – MotoAmerica
Posted October 13th, 2020 at 9:29 pmNo Comments Yet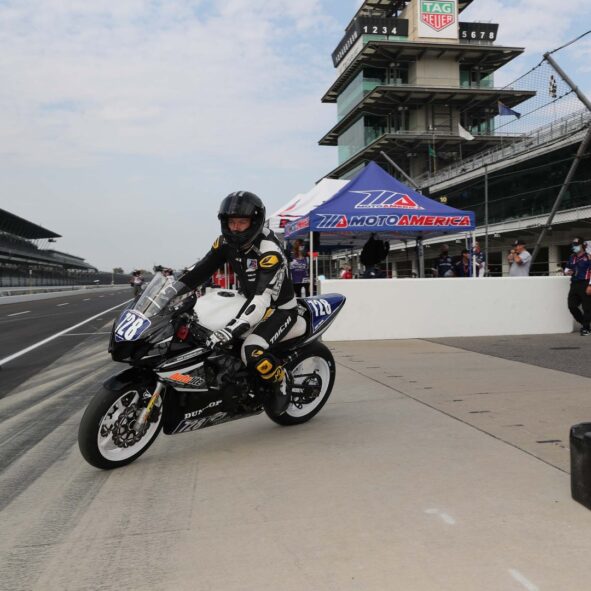 Indy left us with a feeling of unfinished business. A crash very early in practice put Jerry behind learning the track, and never felt like he got all the way up to speed.
BUT… the track was very fun and challenging, the facility is amazing, we had some great battles during the race with Champ and Carl, and the crew came to take care of business! It was great to see some faces we haven't seen in a while, and even had a surprise visitor from Wyoming! If MotoAmerica comes back in 2021, count us in.
Brian J. Nelson with the excellent pics!
Nobody Cares
UA-191672023-1