TEAM

WHO IS 419 RACING?
419 RACING began as a group of competitive friends from the Toledo, Ohio area that loved to ride off road together. One by one, Jon, Jake, and Jerry tried their hand at road racing, pulling the others along for the ride. At the beginning of the 2012 WERA season, all three were fully committed to the series and were racing with increasing competitiveness each and every round they attended together. With all three riders on the same type of bike, riding in mostly the same classes; the goal of finishing 1-2-3 in a respective race is a very exciting probability for the 419 RACING team.
JON CRAWFORD – RIDER #592
Jon began riding motorcycles at 10 years old on a Honda Z-50R dirt bike. He started riding on the road at age 16 and since then owned various street bikes. He became heavily involved with Sportbike Track Time track days with his wife in 2011 and purchased a dedicated track bike in August 2011. That September he raced for the first time and won all three of his races. This past year he competed as…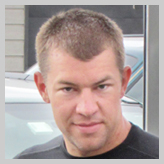 JUSTIN MAAS – Rider #419
Justin, commonly known as "Jake", grew up and lives just outside Findlay, Ohio. Growing up his passion in motorcycles and small engines began in his father's powersports shop. At an elementary age, he was riding dirt bikes, racing motorcross and helping his dad with various projects in the shop. As he grew older, he stopped racing motorcross and began racing harescrambles and AMA GNCC's. After graduation…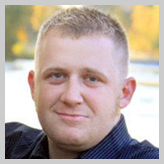 JERRY REEVES – RIDER #728
Jerry bought his first dirtbike when he was 13 years old from money he earned mowing lawns. From this point forward he knew that being on 2 wheels was where he needed to be. He's ridden off road ever since, although he has never competed in an off road race, he considers dirt riding to be a large part of his road racing skill set. In 2011 was his first year road racing…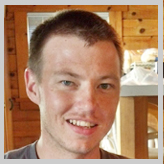 EDEN WESTON – Rider #411
Eden, affectionately called Edgar by his racing family, became interested in anything with wheels at a very young age. He took the Motorcycle Safety Foundation training course and purchased his first motorcycle when he was 19. He rode casually on the streets for many years, before being invited to his first track day late in the summer of 2009. He promptly purchased a more track capable bike…
JACEY MAAS – TEAM MANAGER
Jacey, the wife of Justin Maas, started riding motorcycles back in 2008. Justin thought the best way to teach her how to ride is to start on the racetrack. She now races a little bit herself and enjoys traveling to the races with her husband and the team. She also helps the team manage their website and lends a hand in the pits on race day. Besides hanging out at the track she enjoys dirt biking, hunting, snowmobiling and photography.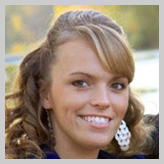 RENAE REEVES – ENABLER
Renae is the wife of Jerry Reeves, and the brave mother of Luke and Beau Reeves. When circumstances permit, she travels with the team and brings the biggest fans out for support!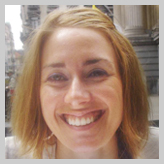 LUKE & BEAU REEVES – BIGGEST FANS
Luke and Beau are the sons of Jerry and Renae Reeves. Luke is four years old and loves anything with a motor that makes noise. Beau is two years old and enjoys racing his older brother around the basement and screeching with excitement when he hears an SV650! They both love to support their Dad and their favorite racing team.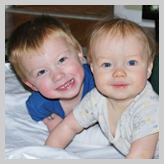 DANIEL MAAS – TEAM CAPTAIN
Daniel a.k.a. Dano is the son of Justin and Jacey Maas. He loves to watch Mom and Dad out on the track and dreams of one day riding himself. You will mostly find him snoozing track-side or in the pits listening to the musical lullaby of motorcycle racing.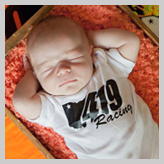 UA-191672023-1