Description
This model is used for securely mounting an AiM Solo 2 or Solo 2 DL lap timer to a motorcycle fork tube above the triple clamp or under the triple clamp / clip-on.
This particular part number is for a 41mm diameter fork, which is a common SV650, Ninja 400, early R3, Honda F2/F3 fork size. Feel free to contact us if you are not 100% certain what size you need for your bike.
Please note:
-This mount does not work for the original AiM Solo or Solo DL. Click HERE to purchase Solo specific models.
-The clamp is 41mm, please measure the forks on your bike to ensure the diameter under the clip-ons remains 41mm as some fork models have step-downs in this area.
Details:
-Made from 7075-T6 Aluminum. Very light and strong
-Mil-spec Type III Class 2 Hardcoat anodized for a durable finish
-All necessary stainless steel mounting hardware included to mount lap timer, and mount above or below the triple.
-Designed so that the power port can be plugged in while mounted
-Configurable in dozens of different positions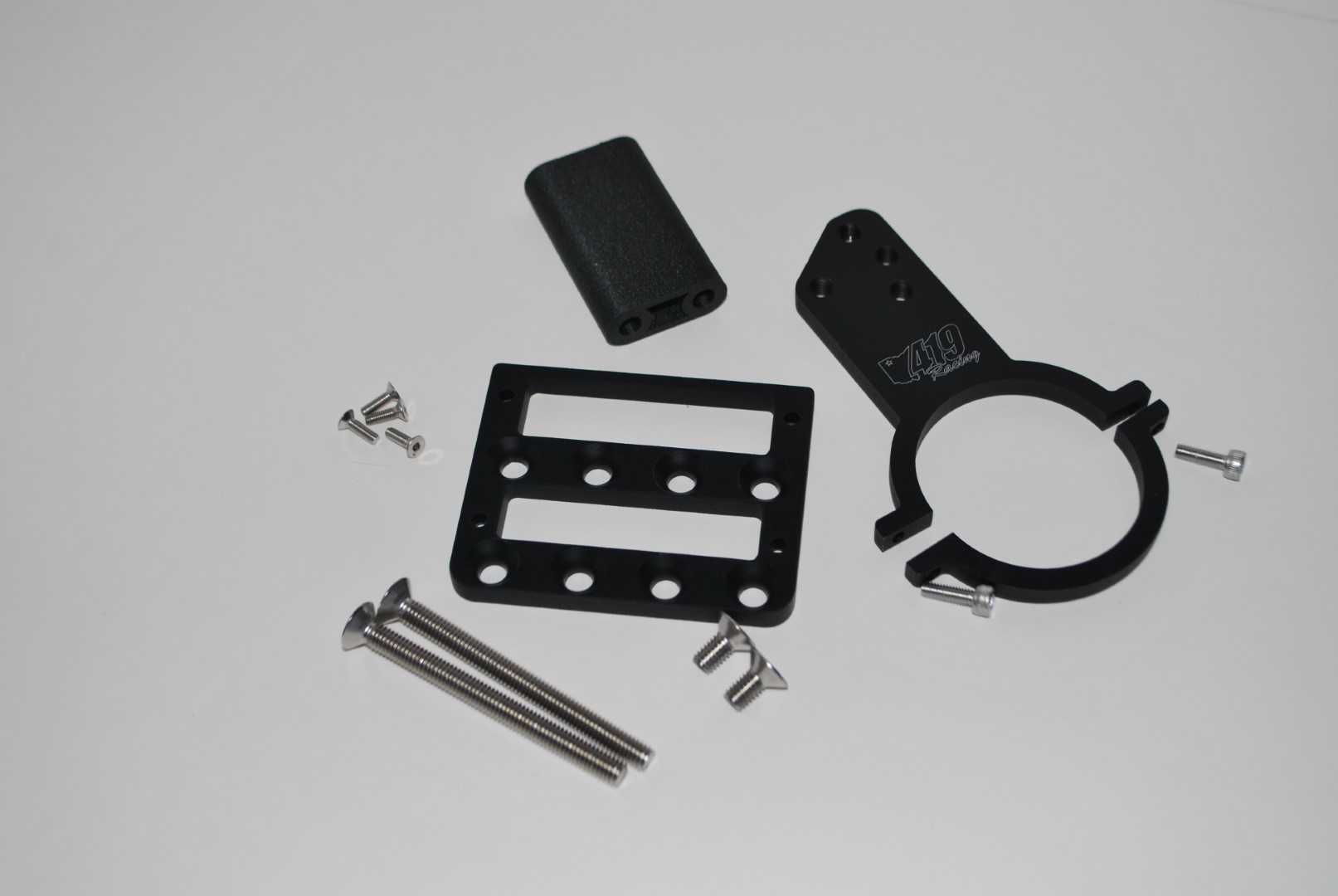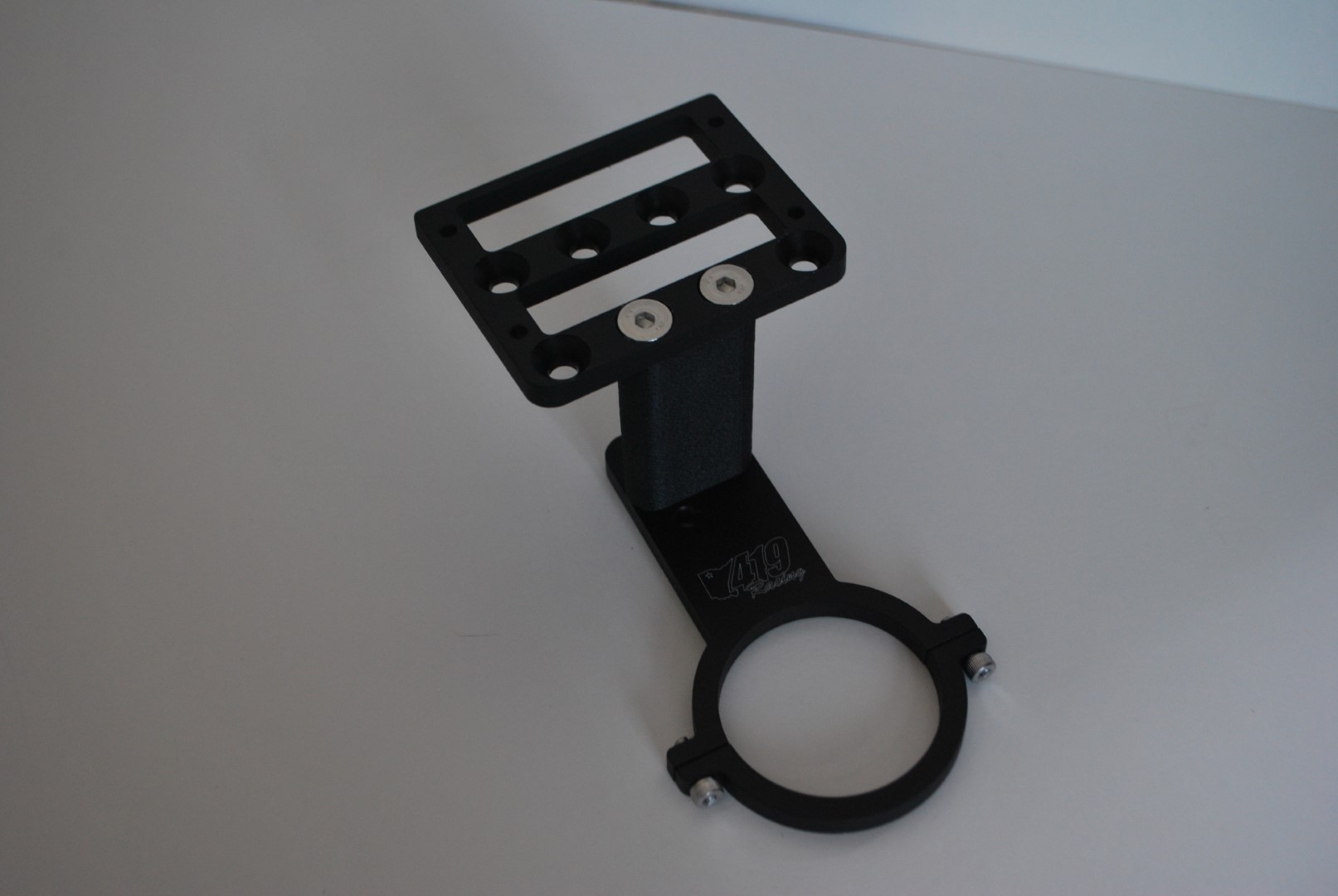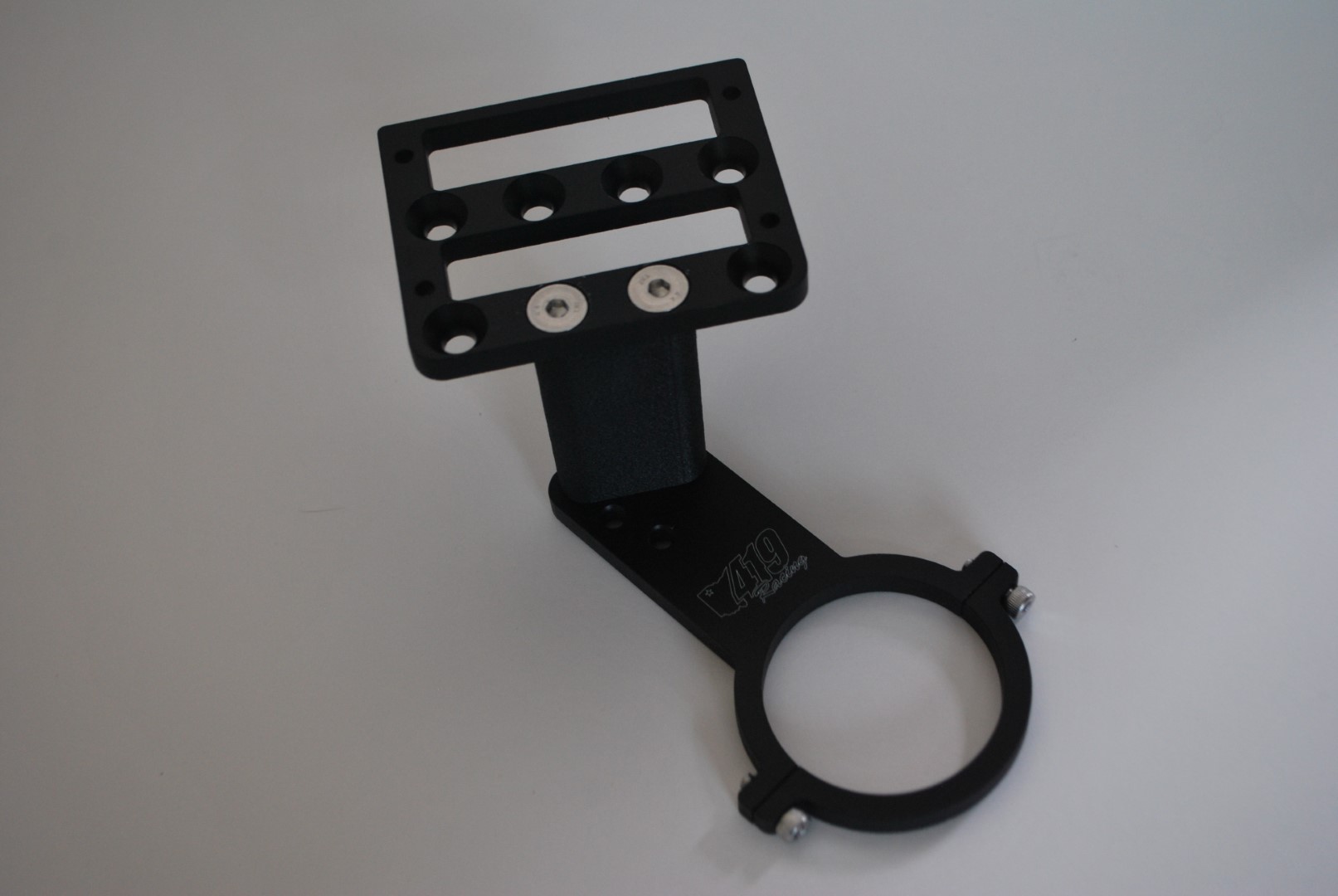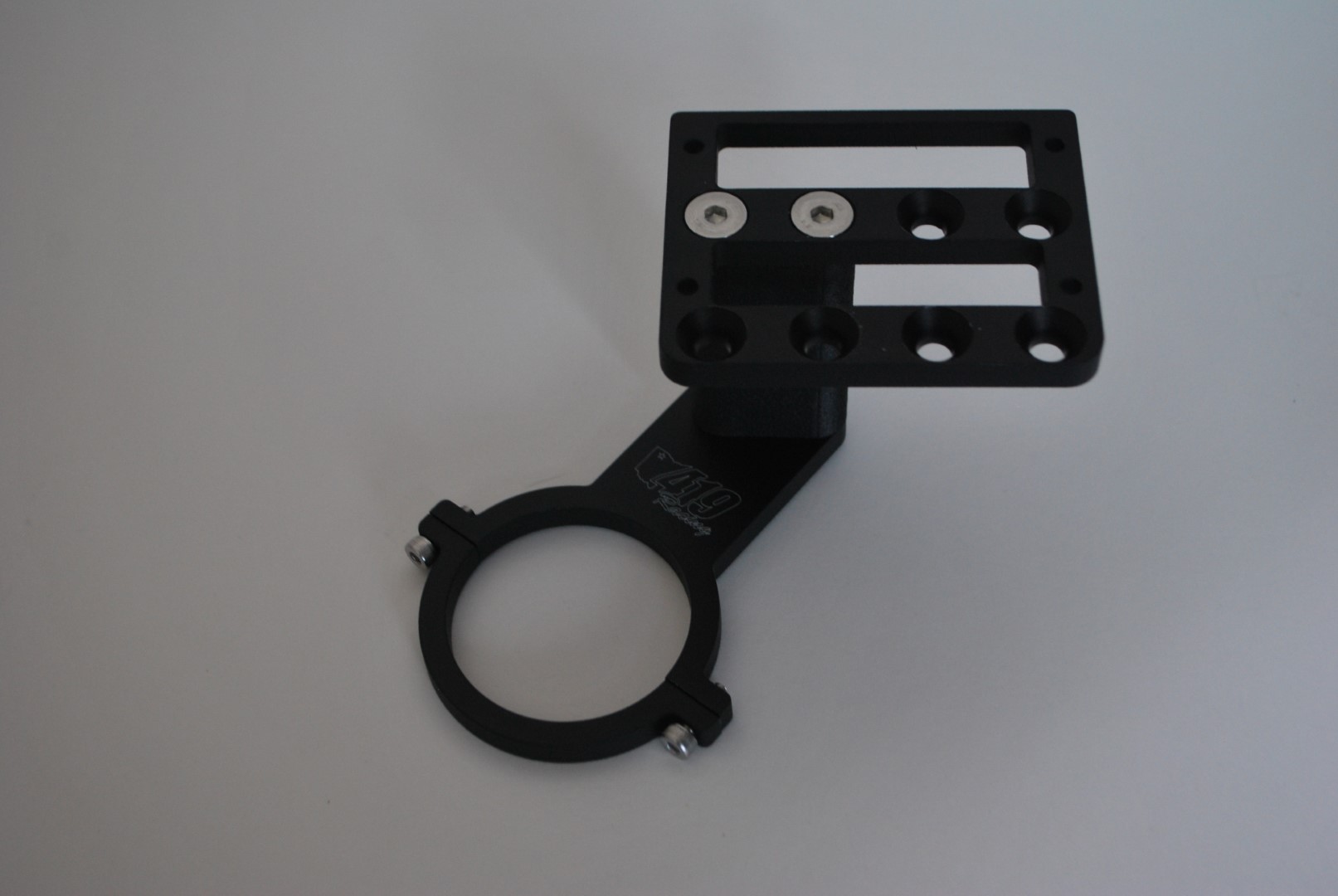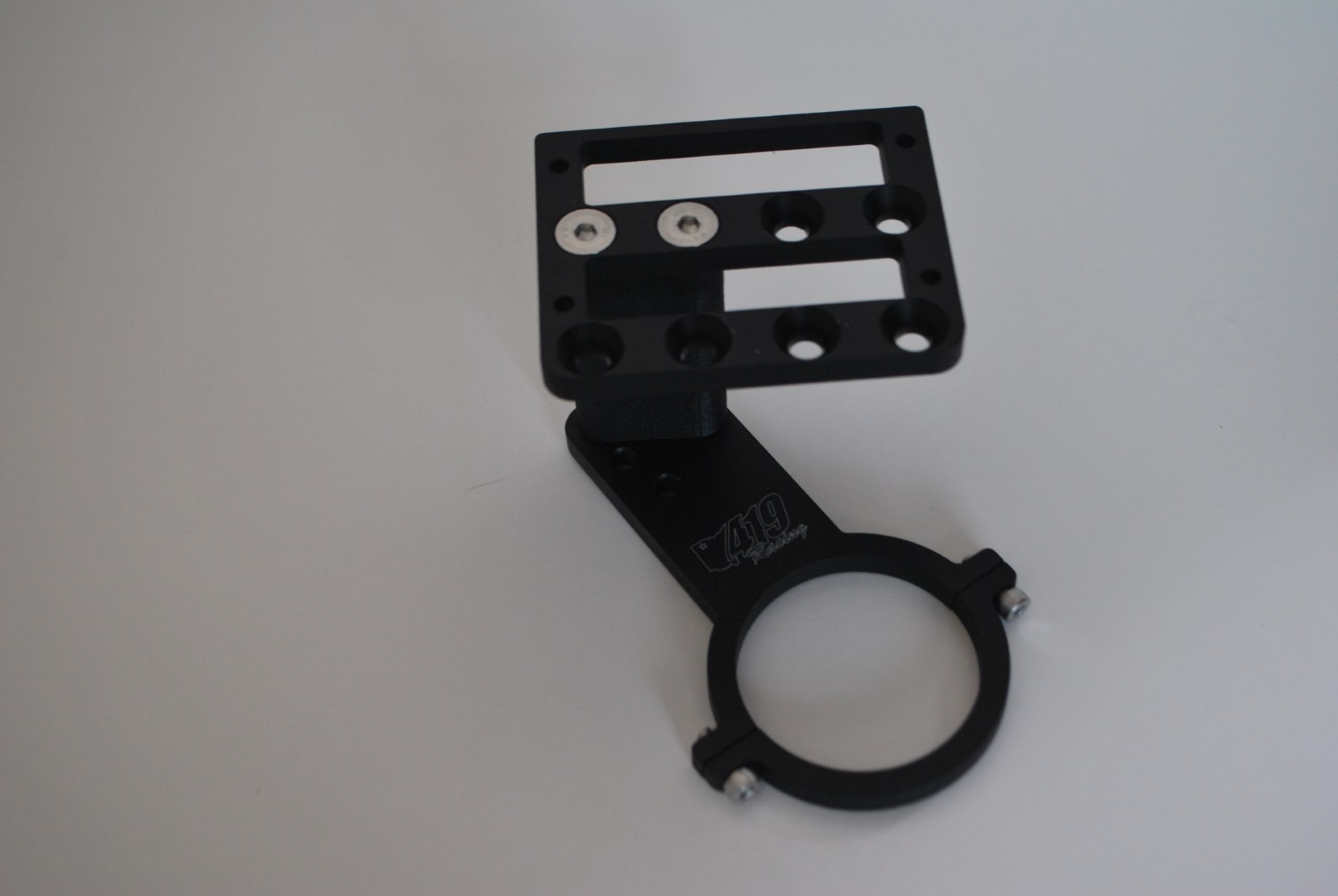 -The clamp can also be configured to run above the triple if the bike setup allows: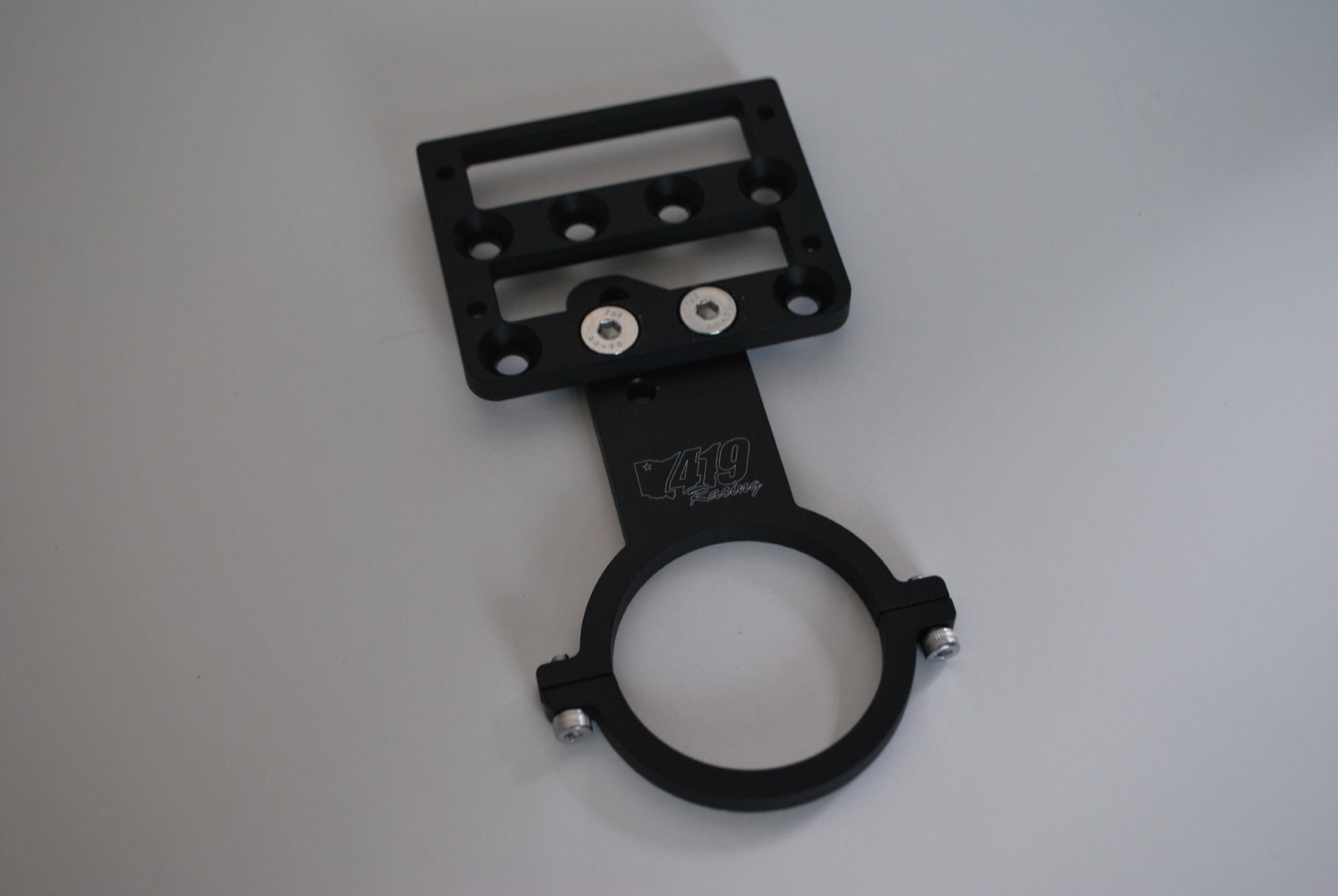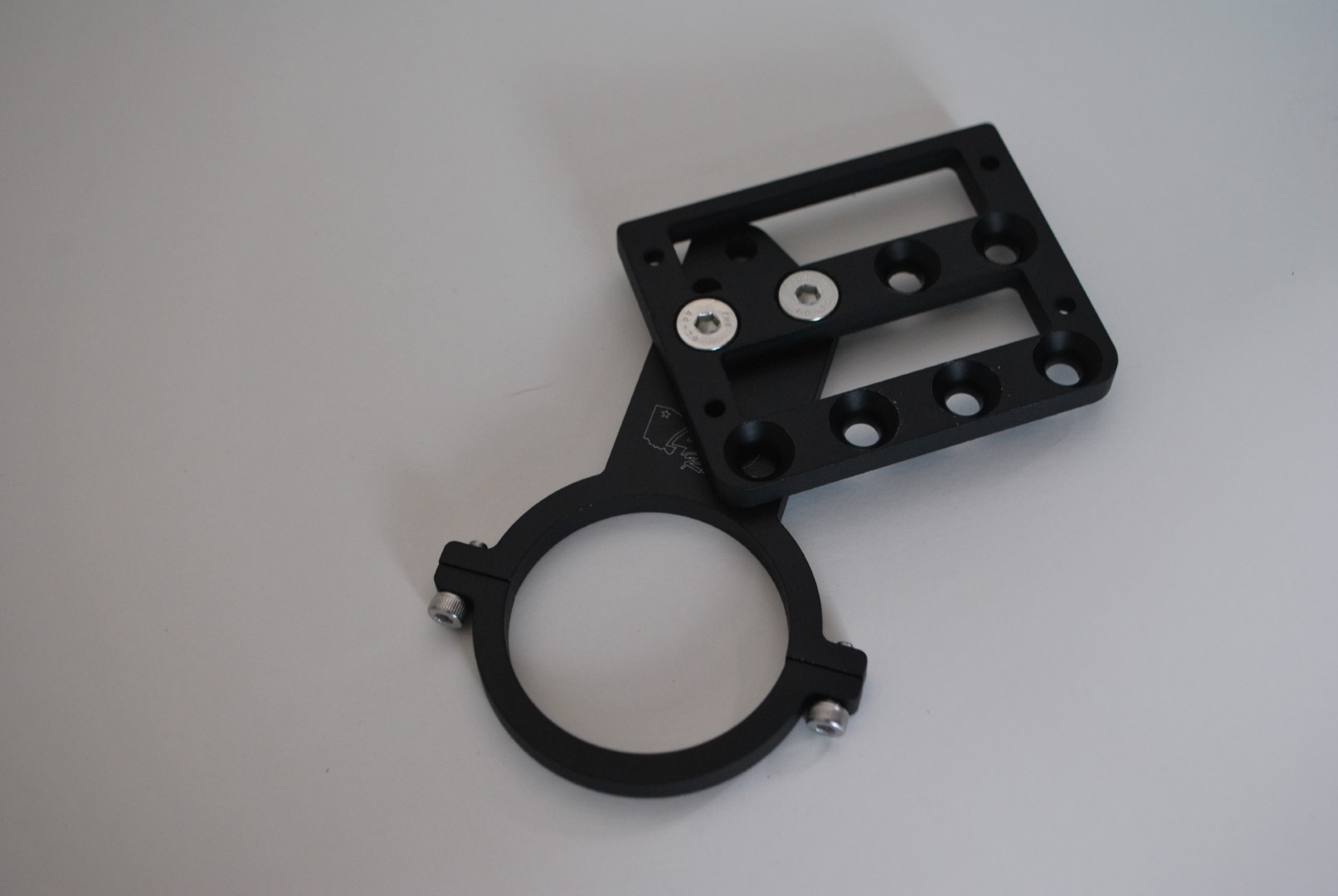 Customer install on a 2010 Triumph Daytona: